Living fast-paced lives and multitasking have become the new norm. Along with the change in lifestyles, delivery services have also emerged as the go-to partner for busy and on-the-go Cebuanos, helping manage and accomplish tasks on the daily.
On-demand delivery platform Lalamove has been offering fast, reliable, and affordable same-day and door-to-door delivery services, and they continue to expand its area of coverage and range of services for both personal and business needs.
Need help in running errands or sending a package? We've rounded up five reasons to just #LalamoveIt: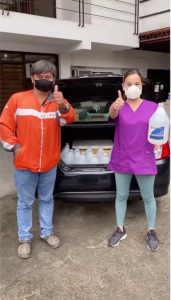 Long-distance delivery up to Danao and Carcar
Send gifts or buy delicacies from various cities and municipalities in Cebu. Use Lalamove for long-distance deliveries to various parts in the province up to Danao in the north to Carcar in the south and enjoy hassle-free deliveries from home.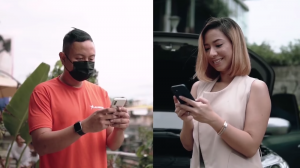 Wide range of services
Lalamove's services make running errands and finishing to-dos faster, safer, and easier for busy Cebuanos. Accomplish more tasks in one day with their Queueing and Pabili services, where trusted riders make payments or buy goods from any establishment on the user's behalf. Plus have items delivered to up to 20 stops in one booking with their Multi-stop feature.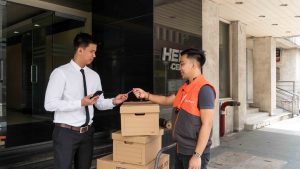 Contributed Photo
Fuss-free deliveries of food, large furniture, or fragile items
Lalamove's riders are trained to handle all kinds of items including cash, large furniture, perishable goods, and delicate or fragile items. They offer services such as the Driver Carries and Additional Assistant to help carry heavy items. Their fleet of motorcycles, sedans, MPVs, and trucks can also transport packages of various types and sizes.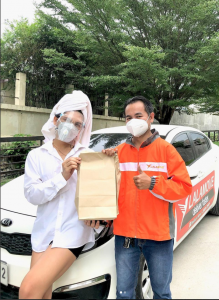 Budget-friendly deliveries
Enjoy Lalamove's fast and reliable delivery services at an affordable price and with no hidden costs. Book motorcycle deliveries for as low as P29 (base fare), while MPV and truck delivery rates start at P120 and P1,490, respectively.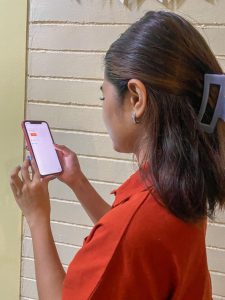 Cashless payment methods
Lalamove offers cashless payment options to ensure the safety of its patrons and riders. For contactless payment and delivery, pay your transactions through the Lalamove app and top-up your e-wallet for as low as P300 using GCash, credit, or debit card.
Enjoy fast, reliable, and affordable courier services in Cebu with Lalamove and share your delivery experience with #LalamoveIt. Download the Lalamove app on the Google Play Store, Apple App Store, and www.web.lalamove.com.
Lalamove was established in Hong Kong in December 2013. Today, it operates in 21 cities across Asia and Latin America, including Cebu and Manila in the Philippines. It provides different vehicle options that fit according to the needs of the customer, easy customer transactions, allows flexible schedules, and multiple bookings to help businesses of all sizes grow their reach. For more information, visit www.lalamove.com and like @LalamovePH on Facebook.