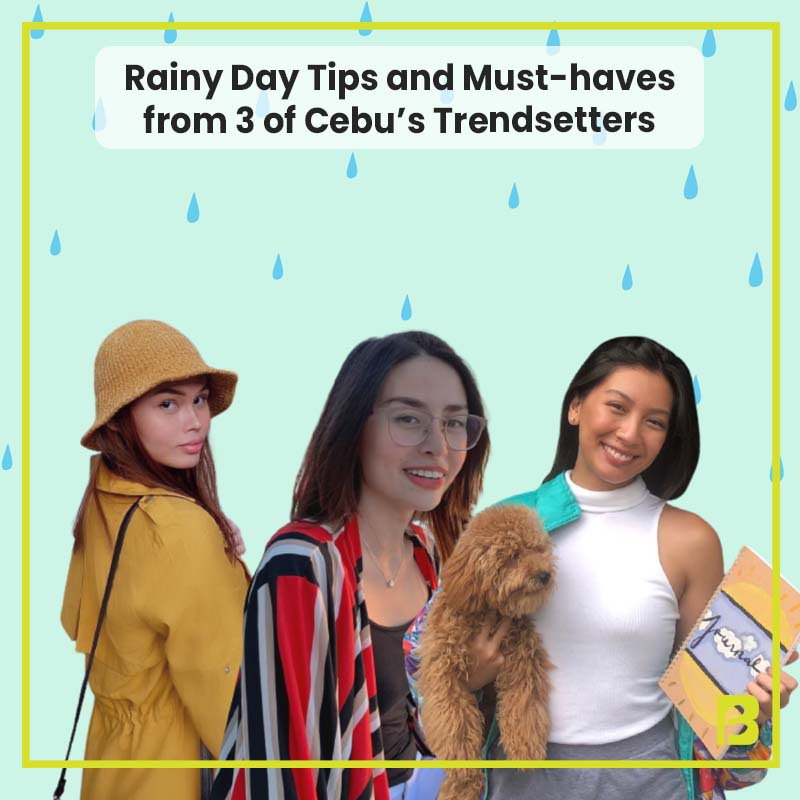 Rainy Day Tips and Must-haves from 3 of Cebu's Trendsetters
The rainy days are here again. With quarantine restrictions in place, gearing up for the monsoon season need not be boring, up your fashion game with Ayala Malls Central Bloc. Brave the weather with cool essentials and tips from three Cebuana trendsetters.
Takedown notes and learn tips style tricks from these fashionistas:
Ange Ibones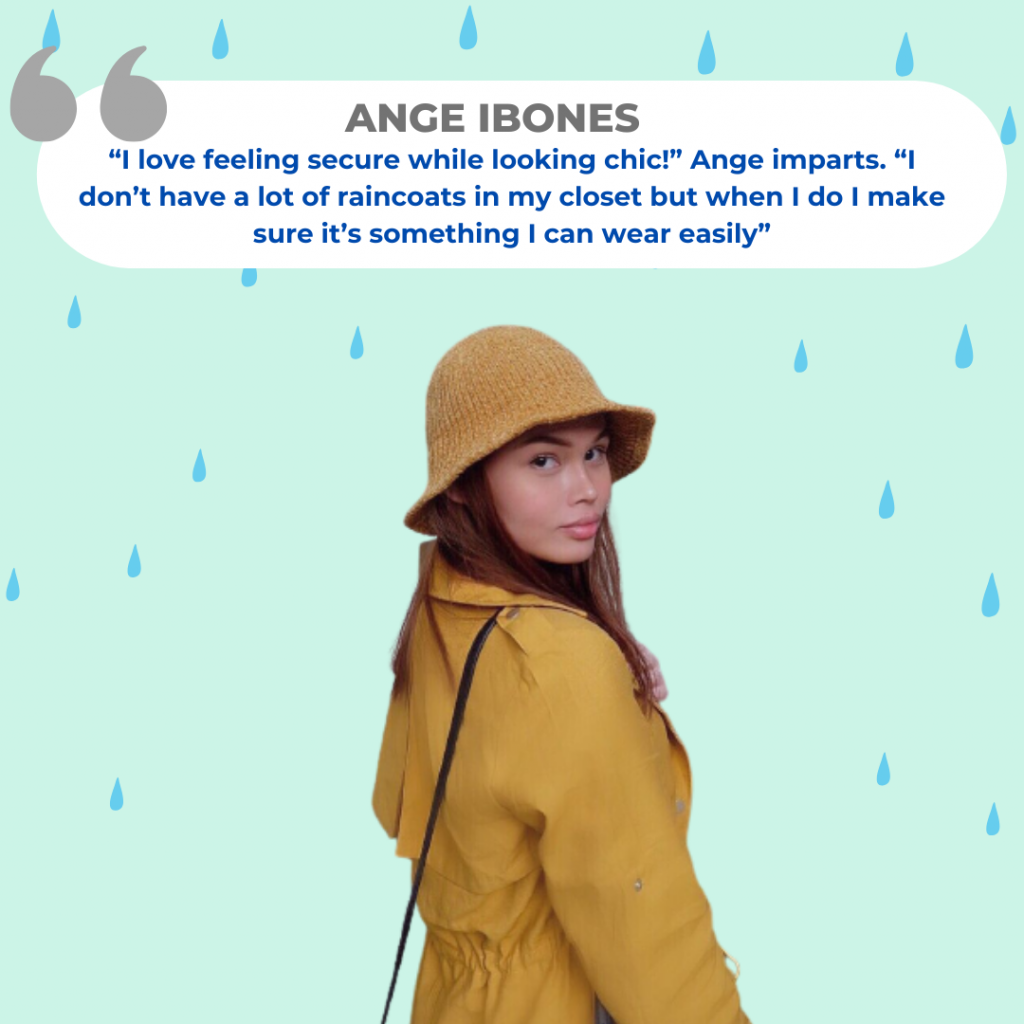 For LGBT advocate, beauty, and lifestyle influencer, Ange Ibones, her favorite rainy day go to are raincoats, jackets, and sweaters. She always makes sure that her must-haves protect her from the rain and make her look cute.
"I love feeling secure while looking chic!" Ange shares. "I don't have a lot of raincoats in my closet but when I do I make sure it's something I can wear easily"
Cop her yellow raincoat look and grab yours in happy colors from Mini Good on the third floor.
Gabbi Carballo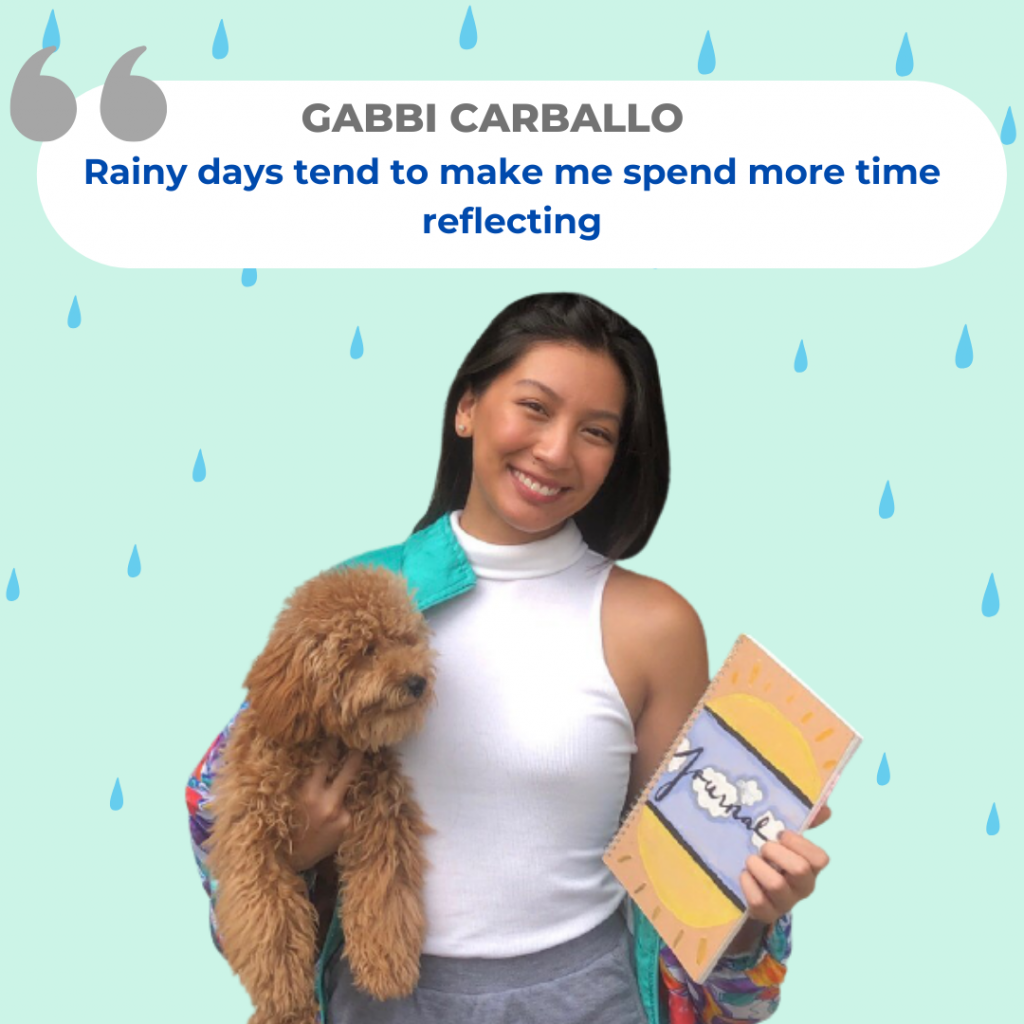 Having more time to reflect by journaling is what Registered Nurse, MAC model, and Lifestyle Influencer, Gabbi Carballo does on a rainy day. Her essentials include her journal, a trusty windbreaker and her poodle, Theo.
"He makes every day, rain or shine, even better,"
Gabbi shares that she shops her windbreakers at Ayala Malls Central Bloc's Trading Bloc. Steal her style and head to Beast Crew on the second floor, Trading Bloc, to choose a stylish and cool one.
Phoebe Godinez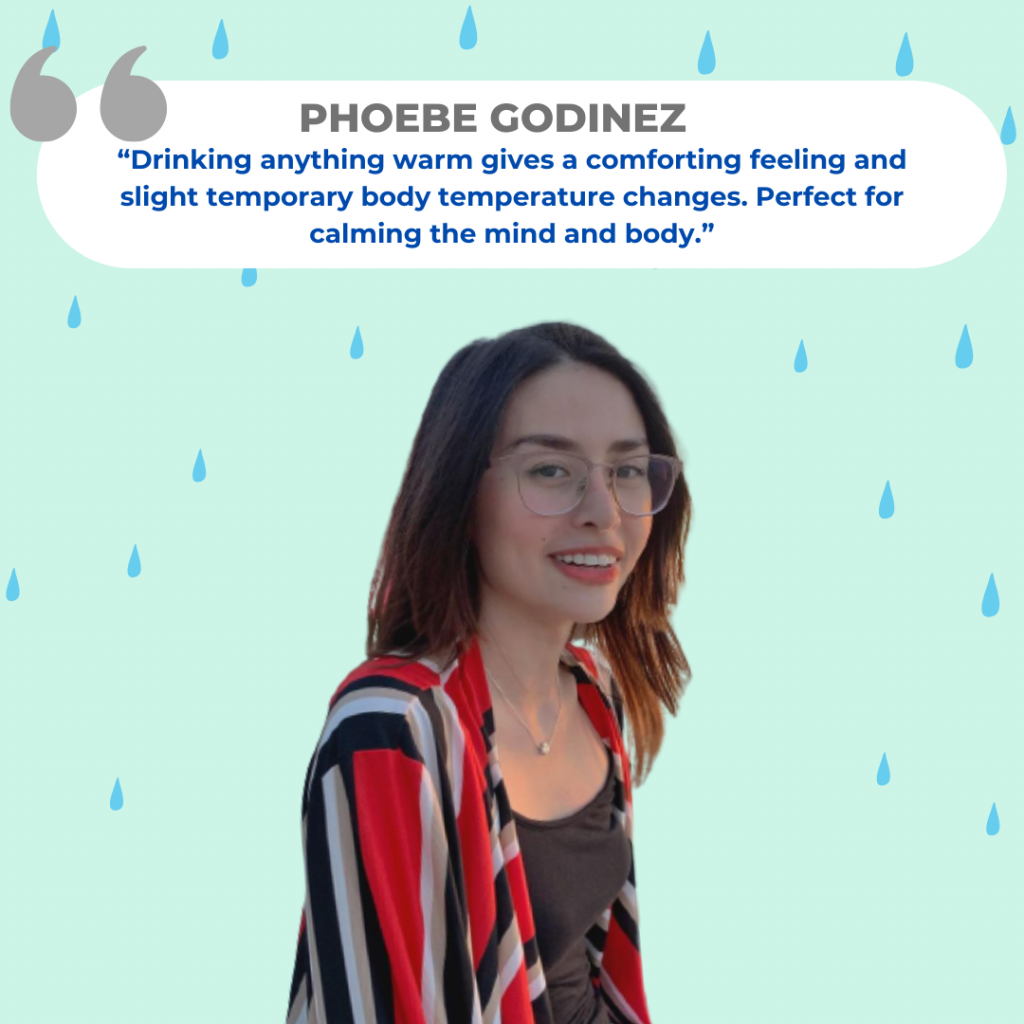 To beauty queen, MAC model and endorser, Phoebe Godinez, a warm beverage, an umbrella, and a sunny disposition are her rainy day must-haves. She shares that the lack of sun on a gloomy day can impact the mood and can cause one to be lethargic. She believes in being your own sun and shining throughout the day to get work done.
When asked about her warm beverage of choice, "Preferably coffee!" Phoebe exclaims, "Drinking anything warm gives a comforting feeling and slight temporary body temperature changes. Perfect for calming the mind and body."
Take a cue from Phoebe and grab a cup of your favorite caffeine drink at The Coffee Bean and Tea Leaf, at the Garden Row, or Starbuck Reserve and Treat Street on the Corte, Ground Floor.
Treat yourself on a gloomy day. Shop and order all your rainy weather must-haves from Ayala Malls Central Bloc in Cebu I.T. Park. For a comprehensive list of contact numbers of food, retail, wellness, and service merchants and where they are located, visit www.ayalamallscentralbloc.com/directory. Curb food cravings with the help of the digital menu board at http://www.ayalamallscentralbloc.com/todaysmenu for when ordering for takeout, or delivery. Ayala Malls Central Bloc brings the mall culture to homes through digital and contactless shopping solutions, purchase essentials conveniently through DriveBuy, a curbside pick-up station located along F. Padriga St. near Starbucks Reserve that makes receiving items safe and worry-free, without having to leave your car. For more information, follow Ayala Malls Central Bloc on Facebook at https://www.facebook.com/AyalaMallsCentralBloc/, @AyalaMallsCentralBloc on Instagram, and join the Viber Community for real-time announcements at https://bit.ly/ayalamallscebuviber.